Helping you be the best version of yourself
Welcome to Health in Harmony
Established in 2000 by Lesley Wadforth, Health in Harmony offers quality yoga and holistic therapies. Lesley has an interest in women's health and stress management. She uses a variety of skills to assist each client to reach optimum wellbeing. Her love of teaching allows her to offer personalised classes and workshops. She has a reputation for excellent retreats in the beautiful North Yorkshire Moors.
Whether you need a full day of relaxation, a reviving treatment, a yoga class, or a weekend retreat in the beautiful North Yorkshire Moors, you'll find it here. Check out our services, and call us to make an appointment today!
or call us on 07815 036397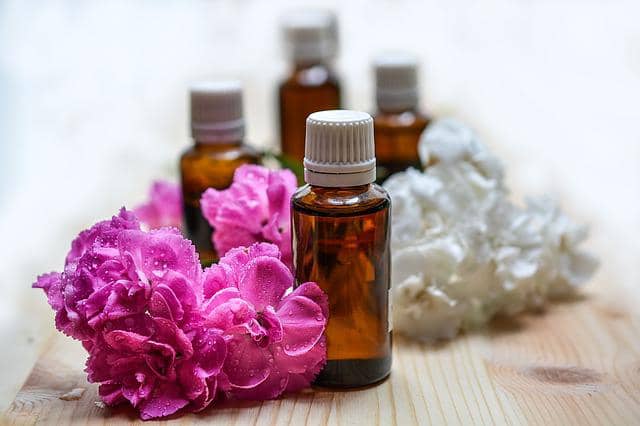 A 6-week course all about Essential Oils on Thursday evenings commencing September 2023 
Bespoke sessions for you and your friends or colleagues, covering all aspects of Women's Health and Hormonal balancing 
Lesley's yoga class is a wonderful way to switch off from the hectic life we all have, whilst guiding us through both the theory and practice of yoga. My monthly Thai yoga massage with Lesley is an absolute pleasure, with one to one attention. I have absolute trust and confidence in Lesley.
My treatments with Health in Harmony have changed my life! I am always left feeling relaxed, energised and ready to face whatever life throws at me after my treatments. Thank you Lesley xxx
Almost five years ago I met my wonderful kind loving calm reiki master and yoga teacher Lesley and my spiritual path began. I have learnt to live in the present moment to relax and be patient through Lesley's yoga. Reiki blends naturally with yoga to deepen my holistic views and practice. Lesley is a big part of my reiki family always there to support me whenever she can.
For the past ten years Lesley has kept this middle aged mum and grandma fit both mentally and physically. Her Yoga classes are special as they are designed for anyone and everyone to benefit and, with her qualified nursing background, she informs throughout classes and treatments alike which I find invaluable in helping me take charge of my own wellbeing. Lesley has attuned me to levels 1,2 and 3 Reiki and with the wonderful experience of the Thai Yoga Massage, I feel equipped to embark on a healthy and fulfilled old age..... I can't thank or recommend her enough.
Apart from the physical benefits of my yoga practice, it has also helped me achieve a calmer, more positive outlook on life and a general feeling of well-being.I'm not sure if yoga has changed my life but it has certainly changed for the better how I look at it and deal with it!
I came to Lesley's yoga classes as a complete novice and it has proved to be a gradual but more fascinating learning curve than I ever imagined. Through Lesley's guidance, encouragement and support I am continually learning more about my own needs and what I am capable of and am looking forward to whatever I may discover next.
Lesley will always go the extra mile to help with my yoga practice and always puts people at ease so I can enjoy and get the most out of my practice.
With Lesley, I have become more confident in my practice and supported and encouraged to aim for more stronger work.
Lesley is the perfect stress buster and healer. She is mindful, caring and always seems to know exactly what you need and how to fix things. Whether your are looking for a perfect massage, reiki healing or a blissed out yoga session, she has an array of holistic therapy skills that will dramatically enhance your well-being.
I would highly recommend Lesley to support, advise and treat you when you are needing help with body and joint movement. Her yoga has kept me supple and fit, even as a pensioner. As a qualified aroma therapist Lesley has taught me a number of self care approaches that our whole family use.
The highlight of my past year has most definitely been Lesley of Health and Harmony. A weekend retreat, along with regular yoga practice and Reiki sharing has brought strength, balance, flexibility and fun into my life as well as an abundance of love, gratitude and a sense of spirituality which has been invaluable in an otherwise trying year. And she drives a Harley!
I started yoga practice at Health and Harmony to improve my strength and flexibility, (shortly after being diagnosed with cancer). I not only feel better physically than I have in decades, I found a haven of peace, knowledge and wisdom at the centre of which is Lesley, who has inspired me to trust myself and the path I have chosen to live well in mind, body and spirit.
Find out what's happening - sign up to our newsletter!
There are always lots of things happening to keep you up to date, and in some cases changes to classes will also appear in the newsletter. I promise I won't send you lots of unnecessary emails and your details will never be given to any third parties.
Aromatherapy was one of the 1st holistic therapies I trained in over 20 years ago. It is something that can help the whole family. You See More
Starting 28th September. Now held at my home, or you can join in via Teams. Booking is essential.
Due to popularity, I'll repeat this session on 30th October, with some additional side-lying work too 😊booking is now open 👍
When this happens, it's usually because the owner only shared it with a small group of people, changed who can see it or it's been See More
Attending a national fitness day event at Ennerdale. Free health checks and lots of resources if you fancy getting out of the rain! Open until See More
Supporting someone with a hidden disability involves a combination of empathy, understanding, and practical assistance. Here's how you can help: 1. Learn about the specific See More
When this happens, it's usually because the owner only shared it with a small group of people, changed who can see it or it's been See More
Living with a hidden disability can have a range of effects on an individual's life, both physical and emotional. 1. **Physical Challenges:** Hidden disabilities often See More
If you are interested do get in touch x
Follow us on Facebook and see what we're up to